Welcome to Who's Walking Who Dog Obedience and Behavior Training
"For the last twenty-five years, I've dedicated my life to the understanding and improvement of the well-being of dogs. At Who's Walking Who, we firmly believe that dogs are a privilege and not just a right. Dogs are our passion. Our goal is to help you create the best relationship you can with your dog, while keeping your dog's best interest at heart."
--Stacy Alldredge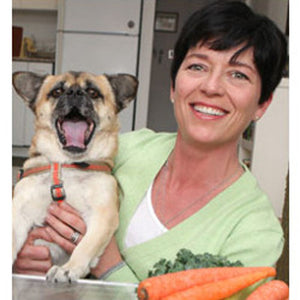 Trainers
Who's Walking Who trainers have completed an apprenticeship with Stacy Alldredge. Our team is made up of experienced, compassionate trainers who understand the demands of city dogs and their owners.
Meet Our Trainers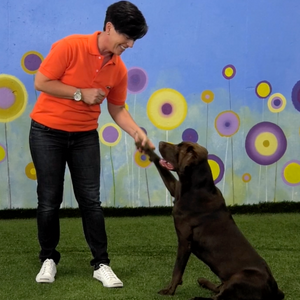 DIY Training
Do you want to train your dog? Stacy has compiled several instructional training videos you can try at home.
View Training Videos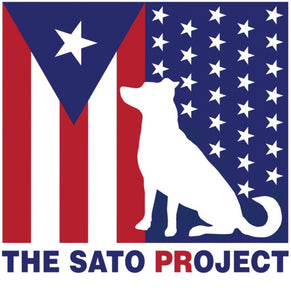 The SATO Project
Stacy is a proud Board Member of The Sato Project, spending time working with foster families and new adoptees on the best ways to raise and work with dogs from Dead Dog Beach, many of whom come with a history of abuse.
Learn More
Testimonials
Before we started working with Stacy, Memphis barked at people in the elevator, provoked larger dogs he met on the street, and went crazy every time the doorbell rang. We tried addressing these behavior problems on our own, but weren't seeing any results. It turns out our method for "training" Memphis was only reinforcing his bad behavior. After working with Stacy and learning how to properly train Memphis, he patiently sits in the elevator, co-exists with larger dogs, and has learned he must sit quietly in his bed before any guests can come through the door. We are extremely happy with the changes in Memphis' behavior.

Tracy, Karl & Memphis
Before training, my dog Six would dart for every shiny object in the street. She wouldn't listen to commands, and had no discipline. Skateboards, rollerblades, and scooters were a cause for apoplexy for her. Now she heels so well we can go on a 10-mile run together and I forget she's right beside me. Now a better, more educated and informed owner has resulted in a happier dog and a happier life together. This is all thanks to Stacy Alldredge and her entire team at Who's Walking Who!

Steve D. & Six
Stacy has been my go-to person for anything and everything with my Rat Terrier, Sebastian. I got him almost nine years ago as a 5-week-old puppy. He was my first dog and I was clueless. Stacy guided me through those early days from obedience training to all the basics needed to care for Sebastian. I couldn't imagine what I would have done and what kind of dog I would have if it weren't for the experience, knowledge, patience and love Stacy has for animals. Today, Sebastian is an extremely well-behaved dog. He plays well with all people and dogs, listens when spoken to, and knows right from wrong. He rules the house, yet knows his place. I am a very lucky man to have Sebastian in my life, and a huge part of that has been the constant care of Stacy Alldredge.

Howard A. & Sebastian
The WWW program has been just right for us. The more Gabi learns, the more she likes the praise. The more praise, the more she likes to learn. For a dog who knew no praise before I adopted her, it works! And speaking of praise, the jewel in the crown is Marie Jackson. A great trainer and a great teacher! Marie no doubt has "the gift" one seeks and seldom finds. Working with her has changed our lives.

Cheryl K. & Gabi