Stacy Alldredge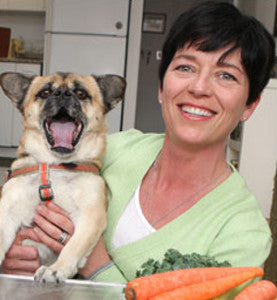 Stacy Alldredge is an expert dog trainer specializing in canine behavior problems including aggression, separation anxiety, Obsessive/ Compulsive Disorder, and fear issues — big challenges that regularly confront urban dogs and their guardians. An ardent advocate on behalf of dogs for approximately 24 years, Stacy considers herself not only a dog trainer but also a dog activist, and believes that dogs are a privilege and not just a right and should be treated as such. NYC veterinary hospitals, behavior hotlines and animal shelters recommend her.
By employing a holistic and positive approach to understanding dog behavior and what makes them our unique companions, Stacy has successfully trained several thousands of dogs and their guardians to enhance the quality of all of their lives. She lectures regularly and has been featured on ABC's Good Morning America, NBC's Today in New York, Fox News, Animal Planet, Mashable, and New York 1.
Stacy holds multiple certificates in Applied Animal Behavior, and is also a certified canine nutritionist and licensed vet tech.  Her expertise includes:
Puppy Assessment - Designed to create positive matches between puppies and their guardians
Temperament Testing - Determines the adoptability of shelter dogs
Breed Selection
Nutritional Counseling 
In addition, Stacy and her staff teach beginner through advanced levels of canine obedience as well as tricks and games. As an award-winning competitor in both agility and obedience Stacy has taught everything from an 8-week-old how to "sit" to a 5-year-old how to jump through her arms.
Affiliations
The Sato Project - Stacy is a proud board member of The Sato Project, spending time working with foster families and new adoptees on the best ways to raise and work with dogs from Dead Dog Beach, many of which come with a history of abuse. 
Farm to Bowl - Stacy and partner Jake Dickson launched their dog food "Farm to Bowl" in June 2011, an all-natural real dog food that is sold in Chelsea Market, Foragers, and Barking Zoo in NYC.
Book Contributions - Stacy was the canine nutritional consultant on the cookbook, Throw Me a Bone: 50 Healthy, Canine Taste-Tested Recipes for Snacks, Meals and Treats by Cooper Gillespie, and main contributor to Oh My Dog by Beth Ostrosky Stern.