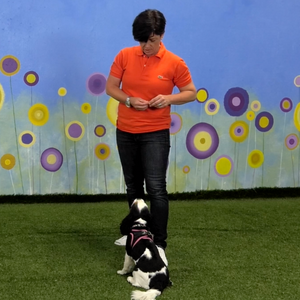 Prerequisite:  
Your dog must know Sit and Stay
What you will learn:
Teach your dog to spin in a circle.  Not only is this a fun trick that both you and your dog will enjoy, it is a great tool to get your dog's attention away from a distraction!  For example, your dog sees a squirrel and gets excited, use the spin command to take their eye focus away from the trigger!  
Note:
Video expires 90 days after purchase
Video cannot be downloaded and is viewable via smart phone, tablet or computer